Winter 2013 Newsletter
Live It, Protect It, Explore It!

FROM MY LITTLE WOODEN DESK…
By: Dr. Bill Hendricks (pictured below, age 6), Department Head
Change seems to be the theme around our neck of the woods as RPTA is well entrenched in its fourth year as a stand-alone department.  Bright, engaging students embrace change on a daily basis.  They adapt to new technology, develop creative solutions to problems, and seek to expand their experiences and views of the world from both academic and co-curricular settings.  In this edition of The Report, you will read about the success of alumni Julia Chase and Nika Jalali who were recently recognized as emerging industry leaders by CalTravel.  You will also hear about Camille Balasek who has changed and expanded our approach to social media. You will be exposed to class field trips that embody Cal Poly's Learn by Doing philosophy.  You will also read about one of our outstanding student athletes, and you will hear about the achievements at our most recent auction and dinner fundraiser.  However, there is a little more change on the horizon that is both bittersweet and bursting with opportunity. Read more.
EDITORIAL: FINDING AND SEIZING OPPORTUNITY
By Anthonia Edgren (RPTA '13, pictured below), Editor, The Report
Each year RPTA students are presented with endless opportunities to grow as professionals, and finding internships and employment is getting more accessible for students. As you will read below, the new RPTA blog gives students the chance to view and apply for local, state, and international job opportunities in our field, and the annual RPTA-targeted career fair gives students an opportunity to network and interview with respected employers in the RPTA field. As Spring and Summer quickly approach, many of us (including myself) are on the hunt for summer jobs and post-graduation employment. Read more
YOUNG ALUMNI AWARDED HONOR
By Kevin Mould (RPTA '14), Staff Writer
The central focus of the Learn by Doing approach at Cal Poly is to provide students with the practical experience they need to be successful in the future, a fact that is particularly evident in the careers of two of RPTA's recent graduates. Nika Jalali (RPTA '11) and Julia Chase (RPTA '08), both currently working in Southern California, have made a name for themselves as emerging leaders in the travel and tourism industry. The two Cal Poly RPTA alumni were awarded as "Emerging Leaders" by the California Travel Association (CalTravel).
Jalali is the Executive Relations Assistant for the Santa Monica Convention & Visitors Bureau, where she assists the CEO with high level initiatives such as the newly approved Santa Monica Tourism Marketing District. She joined the Bureau as a summer intern in May of 2011, and quickly established herself as an asset before accepting a full-time position. Since then, Jalali has managed such initiatives as the Bus Driver Program, Mobile Visitors Center, and the "I Am Santa Monica" Training Workshop.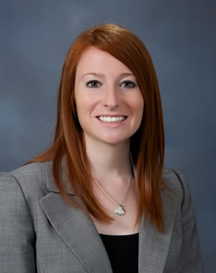 Julia Chase has established a similar name for herself working with the Anaheim Visitor & Convention Bureau, where she began after graduation in 2008. Currently, she is the Convention Sales Manager, where her job is to create awareness of the meeting and event opportunities available in Anaheim and the Orange County area. Her efforts help to stimulate the economic growth of Orange County by helping corporate groups with hotel, restaurant, and entertainment selection in addition to other services. Chase says, "One of the most rewarding aspects of my job is building relationships with my clients through trade shows, networking, client events, and participation in professional organizations."
STUDENT-ATHLETE SPOTLIGHT:
CHRIS EVERSLEY, PROUD MUSTANG AND SELFLESS LEADER
By Kalli Sandberg (RPTA '14), Staff Writer | Pictures courtesy of Cal Poly Athletics
Chris Eversley (RPTA '14), is one of the few out of state students we see around campus, but he didn't start his college career at Cal Poly. As a forward on the Cal Poly men's basketball team as well as a Sport Management concentration within the major, Eversley hails from Chicago, Illinois where he was raised by two parents that both played basketball; his mom at Long Beach State, and his dad on the Chicago Bulls and later Sweden to play competitive international basketball in Scandinavia. Eversley says, "Luckily, I was blessed with tall parents and that trickled down to me." Read more.
SENIOR SPOTLIGHT:
LAUREN MENDOZA, FOR THE LOVE OF DANCE
By Anthonia Edgren, Editor, The Report | Photo credits to Kamil Konrad
Lauren Mendoza (RPTA '13) has been dancing her way through college for the past three years and recently starred in the acclaimed production, Orchesis. A native of Walnut Creek, she has been dancing her heart out for 16 years and has dedicated a great deal of time towards being a skilled dancer.
At the age of 6 Mendoza started dancing and traveled often, competing in dance competitions around the country. Coming to Cal Poly, Mendoza enrolled in an Intermediate Modern Dance class and was intrigued by photographs of students in dance productions in the room. Further investigation led her to try out for the Orchesis dance production, and she has been dancing with them ever since. Mendoza recalls her experience with Orchesis, "When I came to Poly and joined Orchesis it was really different because Orchesis focuses primarily on concert dance instead of commercial dance styles. It opened my eyes to a very different and more mature style of dance, and I feel like I have grown as a dancer so much more in these past three years through Orchesis. More so than with any other experience in my dance career." Read more.
RPTA FINDS ITS "ROOTS" AT THE ANNUAL AUCTION & DINNER
By Kalli Sandberg (RPTA '14), Staff Writer
We are all rooted in our RPTA education thanks to the 2013 Auction Committee's hard work and commitment. On Friday February 22nd, the Cal Poly RPTA department held the annual RPTA Auction and Dinner appropriately titled, "Roots of Education." Thanks to Kendi Root and her Winter 2012 RPTA 420 class, this year's theme was The Roots of Education. Jamie Dehn (RPTA '13), Auction Committee Chair, said  "I liked the theme a lot because it showcases the people who are so involved in our education from our parents, to the faculty, to the professionals on our advisory council who support this program."
Students, family, faculty, alumni and supporters all attended the fantastic event that included a silent auction, live auction, and raffle prizes. Read more.

RPTA STUDENTS "REPPING" POLY WITH LOVE!
By Laurel Thomson (RPTA '15), Staff Writer
Throughout the year, Cal Poly receives numerous prospective students who come to visit and hope to find the school of their dreams. Cal Poly's campus on its own can be a deciding factor for some prospective students. However, thanks to the voices of Poly Reps, Cal Poly doesn't have to speak for itself. Poly Reps is a voluntary public relations organization with 33 student members who promote Cal Poly to not only prospective students, but to alumni, parents, and potential donors as well.
Poly Reps is co-sponsored by the Admissions Office and by the Alumni Relations office to help speak for Cal Poly and identify the many benefits of attending. There are three students who work on the executive board of Poly Reps, and they just so happen to be RPTA students! Kalli Sandberg, the special events chair, Kelly Rowse, the secretary, communications, and publicity chair, and Nick Taylor, the president of Poly Reps, are all graduating RPTA seniors who dedicate their time and hard work to make Poly Reps as effective as possible at promoting Cal Poly. Sandberg and Rowse joined the Poly Reps team their sophomore year in 2011, and Taylor, who was the only freshman to get a spot, joined his freshman year in 2010. Read more.
SENIOR SPOTLIGHT: SASHA LOZOVOY
SHOOTING FOR THE STARS WITH THE HOUSTON ASTROS
By Hannah Baker (RPTA '13), Staff Writer
With baseball season in full swing, Sasha Lozovoy (RPTA '13) has been busier than ever planning events for the Houston Astros.  That's right, Cal Poly's very own RPTA student has had the privilege of interning for the Astros since January 2013.
Working 40 hours a week is a bit more appealing when you're looking out onto the Houston Astros stadium each morning. Lozovoy is doing just that while gaining experience with a major professional sports team and a supporting community. Specifically, she works in the Foundation Development side of the Astros and will be doing so until this coming May. Read more.
LONG WINS PRESTIGIOUS CPRS PAST PRESIDENTS SCHOLARSHIP
By Dr. Brian Greenwood, Associate Professor
For graduating seniors, every little bit of money helps, as students are often expected to work for little to no money during their official internships. That prospect got a little bit brighter for one RPTA student recently thanks to the California Foundation for Parks & Recreation Scholarship Board. Erik Long (RPTA '13) was awarded the California Parks & Recreation Society (CPRS) Past Presidents Scholarship in the amount of $1000 on March 8, 2013 at the Student Scholarship Awards Breakfast in San Jose at the California & Pacific Southwest Recreation & Park Training Conference. Long reflected, "It was such a humbling experience being around the Board of Directors and scholarship sponsors who have really paved the way in recreation for our generation." Congratulations, Erik, on a well deserved honor!
RPTA JOBS BLOG PROVIDES A FRESH LOOK FOR DEPARTMENT
By Hannah Baker (RPTA '13), Staff Writer
A new and exciting addition to the department is the implementation of the RPTA Jobs Blog. At the beginning of Fall Quarter 2012 Camille Balasek (RPTA '13) collaborated with Dr. Hendricks to form the blog, which now has over 10,000 views...and counting!
As of now, Balasek is in charge of all RPTA social media, which includes Facebook, Twitter, Instagram, Pinterest, and the Jobs Blog. The goal is to use RPTA social media to engage all students in every avenue possible, allowing them to use it as a convenient resource to gain exposure to all aspects of RPTA.  The idea for the Jobs Blog was being kicked around at first as an alternative to the faculty sending out daily emails announcing potential job opportunities. Read more.
RPTA STUDENTS CONTINUE LEGACY OF SERVICE THROUGH PROGRAM PLANNING
By Laurel Thomson (RPTA '15), Staff Writer
In Dr. Marni Goldenberg's RPTA 210 class, students study the process required to design successful programs, and even get the chance to plan and implement their own program or event. This past winter quarter, RPTA 210 students had the opportunity to plan events such as Lovefest, a benefit concert for Restorative Partners, Up Till Dawn, and even a surf contest in Morro Bay (among other programs).
Lovefest was an event put on by the Gender Equity Center at Cal Poly to celebrate their 2nd year in existence, the uprising against violence in relationships, and Valentine's Day. Lovefest started out in the University Union where there were booths, Cal Poly bands performing, and even a flash mob! It then moved to the Alumni House, where actors from the Vagina Monologues read poetry while guests ate food catered by campus. The students themselves were responsible for contacting the bands and booths, organizing the flash mob and the raffle at the Alumni House, and purchasing decorations. Read more.
A LOCAL RESIDENCE LIKE NO OTHER:
RPTA STUDENTS VISIT HEARST CASTLE
By Hannah Baker (RPTA '13), Staff Writer
Students in Kendi Root's RPTA 214: Introduction to Travel and Tourism class in winter quarter were afforded quite an opportunity in getting a chance to spend a day in the life of William Randolph Hearst on a class trip to the famous Hearst Castle.  Located on 270,000 acres in beautiful San Simeon, California, the Hearst Castle hosts daily tours for students, travelers, and sightseers alike.  Root's class received a personal tour from Dr. Dan Eller, a Journalism professor at Cal Poly and Director of Communications for Hearst Castle. While all tours of Hearst Castle are special, receiving a tour from someone as knowledgeable as Eller, was a unique experience. Read more.
RPTA CLUB: SHOWING LOVE AND MENTORSHIP IN WINTER QUARTER
By Laurel Thomson (RPTA '15), Staff Writer
Winter quarter was a busy one for the RPTA Club, as club members furthered their mentor program and helped Cal Poly students celebrate Valentine's Day.
The main focus of the quarter was building the mentor program, one in which upperclassmen are paired with lower classmen. This program gives the younger RPTA students an opportunity to make a friend, ask questions about classes, teachers, books, and just college life in general. The RPTA club officers planned a bowling party at Mustang Lanes so the mentors and mentees could bond over strikes, spares, and even a gutter ball or two. In order to prepare for the career fair on March 8th, mentors and mentees had the opportunity to go to Resume Building Workshops on campus together. This offer was open to all RPTA club members and every attendant was entered in a raffle to win an awesome prize!
RPTA club also put on an event called Rec-O-Love on Valentine's Day, where anyone could come by their booth on Dexter Lawn and make valentines, eat candy, and share some love. Read more.
RHO PHI LAMBDA: A WINTER OF TRANSITION
By Kalli Sandberg (RPTA '14), Staff Writer
Winter quarter for Rho Phi Lambda, RPTA's honors society, was a relatively quiet one. In preparation for three officers leaving after this quarter, the group kept their plans pretty low key. The one focus this quarter was the annual RPTA Job Fair. The event was held this year on Friday, March 8th and was a great success. Rho Phi Lambda officers were able to recruit 20 companies and 115 students to attend the networking event. Read more.


MEET THE STAFF OF "THE REPORT"
Staff for "The Report" are nominated by RPTA faculty for demonstrating excellent writing skills in RPTA classes. Student writers then coordinate with the editor and faculty advisor Dr. Brian Greenwood to develop and write articles.
The editor for 2021-2013 is Anthonia "Toni" Edgren (RPTA '13). This is Toni's third year as editor!
Kevin Mould (RPTA '14), Hannah Baker (RPTA '13), & Laurel Thomson (RPTA '15) are returning staff members who began in Fall 2001, Winter 2012, & Fall 2012, respectively. Kalli Sandberg (RPTA '14) returned to the staff after a year hiatus. Welcome back, Kalli!
Make a Donation
If you are interested in donating to RPTA, please click the link below.
Related Content