Spring/Summer 2013 Newsletter
Live It, Protect It, Explore It!

FROM MY LITTLE WOODEN DESK…
By: Dr. Bill Hendricks, Department Head
As I reflect on the 2012-13 academic year, I feel like I have just finished reading a good book filled with aspirations, surprises, challenges, mountains, valleys, inspiration, colorful characters, and even a little suspense.  For me, the first chapter began in fall 1994, Cynthia Moyer's second year at Cal Poly.  At the time, there were approximately 175 REC students, two full-time faculty (Carolyn Shank and me), and a few part-time faculty including two key players, Cynthia Moyer and her husband John Bullaro.  It truly was the "good ol' days" for the underdog REC program that had survived the drastic CSU budget and program cuts of the early 1990s as the new kid on the block in the College of Agriculture.  The four of us put our heads down and took on every challenge as a team on a mission to serve our students, survive and prosper. Read more.
EDITORIAL: LOOKING FORWARD
By Anthonia Edgren (RPTA '13), Editor, The Report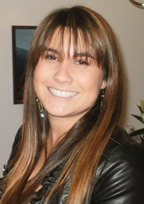 I came to Cal Poly with the intention of graduating in 3 years and keeping it all work and no play. That didn't happen, that's for sure. The best advice and criticism about this intention came from none other than Professor Moyer, who told me to, "Slow down, What's the rush?" And she was right. These four years alone have passed like the blink of an eye, and I can't imagine being at Cal Poly for even less time. Like most people will say, these past four years have been the best of my life. I was part of an outstanding department, had tons of hands on learning, met amazing people, got involved with the university, and had experiences I would have never had without RPTA. For those who have yet to graduate, enjoy the time you have here. Make it YOUR college experience and explore your interests and passions. Live it up. Read more.
WORDS FROM THE WISE
By Anthonia Edgren (RPTA '13), Editor, The Report
Professor Moyer is truly one of a kind. She is wise and vivacious, young at heart and experienced, light-hearted and professional all at the same time. She is the type of person you go to when you need answers, are confused by school and life, and when the future seems super scary.
Professor Moyer's journey to Cal Poly started about 20 years ago. As a graduate of Cal State Northridge she started her career working for non-profits such as the United Way, and later for the City of West Hollywood. She later worked on her Master's degree while working for the Cal State Northridge Student Union. Not long after, her husband received a call from Carolyn Shank of the Cal Poly Recreation Administration department, and they made the move from Los Angeles to beautiful San Luis Obispo. Professor Moyer started off part time teaching and splitting classes with her husband. Upon his retirement, Professor Moyer took over the remaining course load and became a full time faculty member. Read more.
A MESSAGE FROM PROFESSOR MOYER: "DON'T LOOK BACK!"
By Cynthia Moyer, Professor Emeritus, RPTA
Like many of our graduating seniors were recently, I've been busy packing up my temporary home away from home – my Cal Poly office.  What to keep and what to toss – do you keep the numerous nametags from past year-end banquets, the binders full of class notes and projects, or how about that endless supply of pens? One thing for sure, there are not enough boxes to hold all of my wonderful memories of my 20 years at Cal Poly.  At the top of the keep list are the "treasures" - the numerous cards and letters received over the years from students and alums. After 20 years, I hope I'm forgiven if I do not remember all of the names and faces, but I greatly appreciate the sentiments expressed.  I feel that I have been truly blessed to have spent the majority of my professional career working with such an exceptional group of students and colleagues. Read more.
SPECIAL THANKS!
STUDENTS, ALUMNI, FACULTY, & STAFF SHARE THEIR APPRECIATION FOR CYNTHIA MOYER'S 20 YEARS OF SERVICE TO RPTA
By Anthonia Edgren (RPTA '13), Editor, The Report
In her 20 years of outstanding service to both Cal Poly and the San Luis Obispo community, Professor Moyer has touched and influenced many lives and has aided students in not only finding their way, but prepared them to be successful. As Professor Moyer retires to a life of travel and family time, she will be dearly missed by those who were lucky enough to gain some of her insight and advice. Alumni, students, faculty, and staff have all been impacted by her contagious energy and love for life, and we've captured below the words of thanks and appreciation from just a few of them. Read more.

GOLDENBERG RECEIVES PRESIDENT'S SERVICE LEARNING AWARD
By Laurel Thomson (RPTA '15), Staff Writer


On May 16th, Dr. Marni Goldenberg was honored at the President's Community Service Awards with the 2013 Service Learning Award. The event acknowledged Dr. Goldenberg for her numerous service contributions to the community.  
Although Dr. Goldenberg is truly honored to receive this award, she believes that the award belongs to "all [her] students and the amazing community service agencies that [they] have worked with throughout the past several years." In her RPTA 210 classes, Dr. Goldenberg's students work alongside organizations like Special Olympics, SLO Parks and Recreation, and Cal Poly Athletics to put on events and programs.
Dr. Goldenberg praises her students for their commitment to learning and growing, and claims that "this is what makes Cal Poly unique and so incredible." Just as Cal Poly stands by their Learn by Doing mantra, Dr. Goldenberg holds her students to this, and says "service learning is truly learn by doing." Thanks to Dr. Goldenberg's hard work and dedication to her students, San Luis Obispo has experienced various events that both provide entertainment and better the community.For a full listing of the 2013 President's Community Service Award winners, click here.

"OH, THE PLACES YOU'LL GO" RPTA END-OF-YEAR BANQUET
By Hannah Baker (RPTA '13), Staff Writer
This year's annual RPTA End-of-the-Year Banquet was held at the beautiful Avila Lighthouse Suites Hotel.  The venue's oceanfront location was the perfect setting to reminisce on the past year, share a few laughs, and honor those deserving of awards and commemoration. 
The banquet's theme was derived from the famous Dr. Seuss quote and book, "Oh, the places you'll go."  Most everyone who attended took the opportunity to dress up as characters from various Dr. Seuss books.  It was quite the site to see Things 1 and 2 running around, a Lorax here and there, and even a red fish or blue fish popping in and out of pictures. 
The banquet's committee did an amazing job in planning all aspects of the event.  The catered food and dessert selection were delicious, so going back for seconds was a must!  Guests were also entertained with a fun photo booth for Reccies of all kinds to commemorate the evening and a special faculty reading of "Oh, The Places You'll Go" dedicated to the seniors.  The fun continued as Senior Awards were given out for categories such as Reccie Sweetheart and RPTA Einstein, but all were truly touched when the time came for award and scholarship recipients to be announced. Read more.
RPTA OUSTANDING SENIOR SPOTLIGHT: JAMIE DEHN
By Kevin Mould (RPTA '14), Staff Writer
Each year, our department chooses to honor one senior for going above and beyond in his or her time as a student here. This year, that senior is Jamie Dehn. During her time in our Program, Dehn has been a member of two NRPA Academic Quiz Bowl Teams, served as an officer in Rho Phi Lambda (our professional honor society), and been on the planning committee for our department's annual dinner and auction for two straight years. Read more.
OPENING A NEW CHAPTER: KENDI ROOT
By Dr. Bill Hendricks, Professor & Department Head, RPTA
As you likely know by now, Professor Kendi Root is retiring from Cal Poly this summer, and she will be returning to her hospitality roots as the Director of Sales and Marketing for the Inn at Morro Bay. We will miss her a great deal, but we also wish her all the best in her latest career endeavor. Please join me in thanking her for her dedication to students and RPTA.
I would like to mention a top 10 list of Professor Root's career highlights over the past several years.
Her role as the CEO of the annual auction and dinner has provided funding for, among other activities, students and faculty to attend conferences, purchases of our iconic yellow water bottles, and our awards program.  She has also mentored numerous students on the intricacies of how to plan a fundraiser. Read more.
A "GIANTS" PARTNERSHIP
By Laurel Thomson (RPTA '15), Staff Writer
Note. This article has been modified slightly from a Cal Poly Public Affairs press release published in May 2013.
Dr. Brian Greenwood, an associate professor in Recreation, Parks, & Tourism Administration (RPTA) at Cal Poly, was recently approved to continue with Year 3 of a research partnership with the San Francisco Giants Community Fund. The partnership involves program evaluation for their flagship program, the Junior Giants. Read more.
INTERNSHIP SPOTLIGHT: CHRISTINE BLOSSER WITH IRONMAN HAWAII
By Hannah Baker (RPTA '13), Staff Writer
Hawaii is one of the most popular beach vacation destinations with people flocking there throughout the year to enjoy the soft sandy beaches, warm water, and tropical breezes.  One can snorkel, swim with dolphins, or soak up the sun while sipping on a pina colada. But if this isn't your vision of an ideal time in Hawaii, you can follow the footsteps of RPTA graduating senior Christine Blosser and her internship with Kona IRONMAN where she has been working the past 10 weeks to help plan the coveted event. Read more.
GREAT GRAD: ERIC DUARTE HONORED FOR HIS COMMITMENT TO BRINGING PEOPLE TOGETHER
By Cal Poly Public Affairs
The College of Agriculture, Food & Environmental Sciences selected Eric Labossiere-Duarte, an RPTA major, to represent the college as a 2013 Great Grad. Duarte, who hails from Santa Maria, Calif., is passionate about building community, helping others, and providing transformative experiences.
His desire to bring more cross-disciplinary experiences to campus led him to help organize the first two Startup Weekend SLO events in 2012 and 2013. "I realized that the students and faculty lacked cross-college collaboration to innovate and execute entrepreneurial ideas," Duarte said. "An electrical engineering student was never in the same room collaborating with someone in art and design; marketing students weren't meeting with computer science students to explore ideas and make magic." Read more from the official Cal Poly press release.
COMING SOON TO A FACULTY NEAR YOU
By Kalli Sandberg (RPTA '14), Staff Writer
The Cal Poly RPTA family would like to welcome two new faculty to San Luis Obispo. The department is so excited to see these two women at work, making the program  stronger and more dynamic with each and every day. Starting in Fall 2013, the RPTA department classrooms will be filled with Dr. Susan Houge MacKenzie and Dr. Keri Schwab. Both of these talented professors bring new and exciting teaching styles, solid research agendas, and countless experiences with them to help take Cal Poly RPTA to new heights.
Dr. Susan Houge Mackenzie received her B.A. in Psychology from Pomona College and her Ph.D. from the University of Otago (New Zealand).  She spent the past two years in the Recreation program at the University of Idaho and previously resided in New Zealand for 10 years working as a riversurfing and adventure guide while teaching courses in Adventure Tourism Management. Many students were able to see Dr. Houge Mackenzie in her element when she visited during Winter Quarter and taught students about various aspects of sports psychology, including the theories of flow, self determination, and self actualization and how they affect experiences in adventure tourism and recreation settings.
Dr. Keri Schwab comes to Cal Poly by way of the University of Utah, where she worked for two years as an Assistant Professor/Lecturer in the Parks, Recreation, & Tourism Department after earning her Ph.D at "the U." Schwab didn't always think she was going to work in the recreation field, but we are glad she ended up where she is today. She grew up in Virginia and attended James Madison University, where she earned a B.S. degree in Media Arts/Print Journalism, and minored in French and Art History. After college, she worked as a newspaper reporter, and then as a case manager for an early intervention program. Working at the intervention program she realized the power of recreation and its ability to bring people together. Read more.
STUDENT-ATHLETE SPOTLIGHT: KAYLA GRIFFIN, LEADING DESPITE ADVERSITY
By Kalli Sandberg (RPTA '14), Staff Writer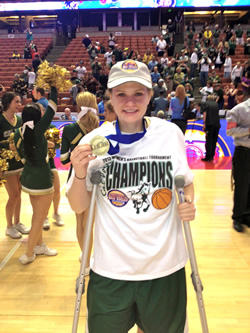 The RPTA department is filled with talented students, many of them former or current athletes who still love to be competitive. Kayla Griffin, a 4th-year RPTA student, has been on the Cal Poly Women's Basketball team since her freshman year and completed her final year of eligibility in memorable fashion this past spring, as the team made the NCAA tournament for the first time in the program's history. Yet, for Griffin, the "heart and soul" of this year's team, the script did not play out as she dreamed it might. In the Big West Championship game where the team won and received an automatic bid to the NCAAs, Griffin tore her ACL and effectively ended her stellar collegiate career. Or so she thought. In the waning seconds of the team's first round game versus Penn State, Coach Faith Mimnaugh turned to her senior leader and motioned for her to enter the game. In an inspirational moment, the type that defines why sporting environments can be so special, Griffin inbounded the ball and ended her career playing in her first NCAA tournament game. Through it all, Griffin has learned how to deal with the demands of playing college sports, time management, and injuries as a student athlete. Read more.
RPTA TEAMS UP WITH CAL FIRE
By Kevin Mould (RPTA '14), Staff Writer
Always focused on finding the best opportunities for RPTA, Dr. Bill Hendricks has secured a research grant and teamed up with Cal Fire to offer yet another opportunity to Learn by Doing for RPTA students. Students were presented with the opportunity to serve as research assistants within the Jackson Demonstration State Forest, located on the Mendocino Coast in the Willits and Fort Bragg area, Sienna Thornburg and Serena Grossman were hired by Dr. Hendricks. The position requires these students to act as liaisons to the people who use the land by contacting visitors at the campgrounds, in the day-use areas, and trailheads and recreation sites throughout the forest to gather attitudes and opinions about the forest. The survey is scheduled to take place on thirty separate days (20 weekend and 10 weekday) between July and October. Read more.
RPTA ANNOUNCES NEW ADVISORY COUNCIL MEMBERS
By Kalli Sandberg (RPTA '14), Staff Writer
The RPTA department would like to welcome four new members to the Advisory Council. These four individuals bring a wealth of knowledge and experience to further the department in professional and academic endeavors. The new members are excited to join the RPTA family and include: Nick Franco, Brad Gessner, Noreen Martin, and Cady Wolf. Read their bios.
RPTA CLUB UPDATE: GET OUT, GET GOING, GET MOVING, GET REC'D!
By Hannah Baker (RPTA '13), Staff Writer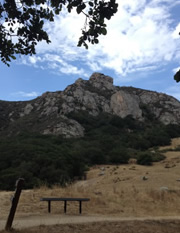 Where can you find free food, laughter, and cool people all in one place?  Well, that sounds like a typical RPTA Club get together, of course! With bi-monthly meetings, the RPTA Club gathered up RPTA students and friends from other majors to learn about upcoming events and volunteer opportunities listen to guest speakers, win raffle prizes, and much more.  The 2012-2013 academic year has been one to remember. Read more.
RPTA DONOR HONOR ROLL (2012-2013)
By Kevin Mould (RPTA '14), Staff Writer
The RPTA students, faculty, and staff would like to acknowledge the generosity of our numerous donors and sponsors over the past year. This support allows us to reach new heights in student and program development. Thank you very much!
Mt. Whitney Level ($1,500 or more)

| Organizations |   |
| --- | --- |
| Pismo Coast Village RV Resort | The U.S. Charitable Gift Trust |
| The Charles Schwab Corporation |   |
| Individuals |   |
| Jay N. and Debbie Jamison | Lori J. and Michael C. Bickel |
| Gayle H. and Starr J. Dehn |   |
Hall of Fame Level ($500-$1,499)

| Organizations |   |
| --- | --- |
| Sea Crest Resort | Chumash Foundation |
| Individuals |   |
| John R. Furtado and Maria T. McCullough | Joanne M. Barker and Bernn H. Hitch |
| Estate of Eugene C. Cunningham, Sr. | John J. Bullaro and Cynthia D. Moyer |
| Daniel P. and Linda G. Brunello | Bob and Kathee Kraker |
Gala Level ($250-$499)

| Organizations |   |
| --- | --- |
| Giant Bicycle | Tennis Warehouse |
| Twisted Bindings Inc. | World of Pinot Noir |
| Individuals |   |
| Carolyn B. Shank | Andrea and Anthony Pighetti |
| Arthur W. and Julie L. Cocks | Brian and Jerusha Greenwood |
| Lii and Stephen E. Penner |   |
4-Star Level ($100-$249)

| Organizations |   |
| --- | --- |
| Firestone Walker Brewing Company | The Crushed Grape |
| Robert Hall Winery | Southern Wine & Spirits of America Inc. |
| First Crush Cellars | Wells Fargo & Company |
| Fox Entertainment Group Inc. | The Spa Central Coast |
| Lone Oak Olive Oil | The Coca-Cola Company |
| Individuals |   |
| Horacio and Lynn Saavedra | Mark Corella |
| William W. and Margaret S. Hendricks | Karen and Steve Blosser |
| Cameron R. De Lay | Patti Weaver |
| Robert De Lay | Margaret J. Burrell and Robert L. Hall |
| Heidi D. Hodges | Nicholas and Caroline F. Franco |
| Debbie M. and Gordon E. Glasnow | Lee and Peggy Jacobson |
| David C. and Monique M. Looney | David and Kimberly Selby |
| Philip L. Langston | Kevin J. Gonzalez III |
| Barbara C. Jauregui | Debora V. and Jeffrey L. Pulver |
| Judith A. and Ronald A. Ritter | Kendi K. Root |
| Debra S. and James R. Thiessen | Terry L. Westrope |
Starter Level ($1-$99)

| Individuals |   |
| --- | --- |
| Thomas G. and Gretchen Gonyer | Ian S. Jorgeson |
| John and Lynn M. Nieporte | Melinda I. Lynch |
| Bill and Marcelle Sauer | Robert M. Cooper |
| Cristel Wilson | Andrea E. Bradford |
| Michael J. and Michelle Buhring | Cathy Niemiller |
| Candace E. and Christopher S. Brown | Larry W. Martin Jr. |
| Charlotte E. Gorton | Kimberly J. Lahargou |
| Donna A. and Jerome A. Krebs | Andrew P. Hutcheson |
| Brenda J. and Bruce L. Flood | Jennifer Hanely |
| Marni A. Goldenberg | Christie A. Goodfellow Zucker |
| Timothy L. and Susan R. Haenny | Katarina N. Devine |
| Christen L. Huff | Rhonda L. Catherina |
| Jonathan W. and Barbara A. Korfhage | Michaela J. Campo |
| Marsha A. Krebs | Lynda and Michael C. Alamo |
| Kristi L. Kucera | Deanna Moore |
| Melissa R. McNally | Katherine A. Petker |
| Sara A. Moncrief | Kristina A. Union |
| Zachary J. Mullinax | Juliana L. Thiessen |
| David R. and Julie A. Sears | Mike and Sue Howe |
| Dan B. and Lisa  Semonsen | Joan and Rob Frauenheim |
| Darrell Sick | John N. and Maribeth F. Forsyth |
| Courtney M. Winters | Jamie C. Dehn |
Thanks again to all of the individuals and organizations who contributed to RPTA over the past year!

If you are interested in donating, please click the link below or contact department head Dr. Bill Hendricks at whendric@calpoly.edu
MEET THE STAFF OF "THE REPORT"
Staff for "The Report" are nominated by RPTA faculty for demonstrating excellent writing skills in RPTA classes. Student writers then coordinate with the editor and faculty advisor Dr. Brian Greenwood to develop and write articles.
The editor for 2012-2013 was Anthonia "Toni" Edgren (RPTA '13). This was Toni's third year as editor, and we are indebted to her service to RPTA.
Greenwood reflects on Toni's service:
"I taught Toni in RPTA 101 her freshman year, and I was blown away by her extraordinary writing skills. I nominated her that next quarter to serve on the newsletter staff, and after only one quarter, she stepped up into the position of assistant editor. She took over the editorship as a second-year student and has not looked back. I have seen her grow into an outstanding leader here on campus, and I know that her future is extremely bright out in the professional world. Thanks, Toni, so much for all of your hard work and dedication to RPTA and 'The Report.'"
Kevin Mould (RPTA '14), Hannah Baker (RPTA '13), & Laurel Thomson (RPTA '15) are returning staff members who began in Fall 2011, Winter 2012, & Fall 2012, respectively. Kalli Sandberg (RPTA '14) returned to the staff after a year hiatus.
The RPTA department thanks all of these students for their service and would like to express special appreciation to graduating senior Hannah Baker. Thanks, Hannah!
Make a Donation
If you are interested in donating to RPTA, please click the link below.
Related Content